Revision Skincare Reviews: Digital
DEJ Eye Cream

The Best Anti-Aging Eye Creams, According to Dermatologists
"There are all kinds of youth-boosting ingredients in this , specifically vitamin C and peptides, both choice for helping to make skin look firmer and smoother. It also contains antioxidants to [shield] from environmental [stressors], and, unlike many other eye creams, can be used on both your upper and lower lids. We're also big fans of the pump bottle packaging, which dispenses the perfect amount and keeps germs at bay."
– Melanie Rud Chadwick
Product: DEJ eye cream®
Hydrating Serum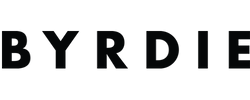 How to Choose a Serum Based on Your Skin Type
"Danberry recommends layering a hydrating serum with actives like sodium hyaluronate and sea kelp extract underneath a vitamin C serum so you're getting both moisturizing and protecting factors. "[Try] Revision [Skincare's] Hydrating Serum…," she tells us. "The hydrating serum adds moisture back to the…"
– Brittney Danberry, PA-C of Schweiger Dermatology in Manhattan
Product: Hydrating Serum
Intellishade® Original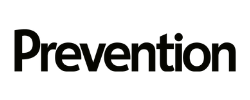 11 Best Tinted Moisturisers, According to Dermatologists and Makeup Artists
"Dr. Clark likes this tinted moisturiser [Intellishade® Original] because it's packed with anti-aging peptides, moisturising plankton extract, and CoQ10…plus physical sunscreen ingredients zinc oxide and titanium dioxide. Vitamin C supplies antioxidant protection and brightens the skin. This specific product gives your complexion a hydrated glow, but Revision [Skincare] also offers a matte formula for those with oily skin."
– Sheryl D. Clark, MD, FAAD
Product: Intellishade® Original
Hydrating Serum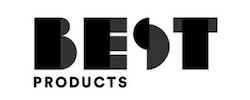 Your Skincare Routine Should Include Hyaluronic Acid – Here's Why
"Revision Skincare's Hydrating Serum comes highly recommended by Polder. "It contains sodium hyaluronate (hyaluronic acid) that helps provide hydration and moisturizes the skin without oil," she said. "Because of the hyaluronic acid within the formula, it attracts water and draws it into the skin."
– Dr. Kristel Polder
Product: Hydrating Serum
Nectifirm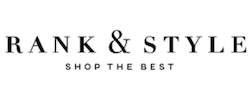 10 Best Neck Creams and Treatments
"I really wasn't expecting much in the way of results, and I've been pleasantly surprised. The difference since I started using it is really noticeable and makes it worth every cent. The skin on my chest and neck has smoothed out, especially the fine lines…I will never stop using it!"
– Rank & Style
Product: Nectifirm®
Hydrating Serum & DEJ face cream®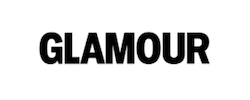 Exactly How to Use the Gua Sha and Jade Roller Tools Instagram Users Are Obsessed With
Hydrating Serum & DEJ face cream®
"Karee Hays recommends beginning with a clean, moisturised face and adding additional layers of product if you wish to do so; the massage will help push them further into the skin. "When I have the time, I apply … Revision Skincare['s] Hydrating Serum, and DEJ face cream®and roll in an upward motion while the products are absorbing."
– Sarah Wu
Products: Hydrating Serum and DEJ Face Cream
Revision Skincare Reviews: Print
"I've used the Nectifirm for a few months now and it has reduced the fat on my chin. its a great product and I will definitely buy again."
"After using this for a week I could notice the difference on my neck crease lines. Especially when I wake up in the morning my chest lines are almost non existent. It also helped tone my inner thighs -highly recommend this!"
"Love this cleanser really helps control my oily skin so I'm not shiny throughout the day."
Revision Skincare is committed to providing the highest quality skincare products to you. The Revision Skincare products come personally recommended by Dermatologists, Plastic Surgeons, and other skincare professionals. You can find an authorised professional skincare provider near you who will personally recommend the best combination of products for your skin goals.
Revision Skincare products are not offered through individuals, street vendors, unauthorised or discount online retailers, or internet auction sites. If you purchase a Revision Skincare product from an unauthorised seller, you cannot be guaranteed of the authenticity, safety, quality or efficacy of that product.
We are an Approved International Partner.