Find Out More About EnVogue Skin
EnVogue Skin. Only the best…
We select 'Only The Best' in Skincare from around the world, before we work with any brand or clinic they need to pass the following requirements;
Medical Grade Skincare
What is 'medical grade' skincare? Its clinically proven ingredients at higher concentrations or combinations that require the involvement of a medically trained individual. Usually this person has studied at University as a Dermal Therapist or a Nurse or Dr – either way the person discussing what skincare is right for you has some formal training. Medical grade also means that the results you will see are amplified, the higher percentages of ingredients mean your skin will react quicker and more intensely.
Clinically Proven
EnVogue Skin only work with independently proven products – we want our clients to have great skin and this can only be achieved by proven ingredients and formulations. All our brands have completed internal and external clinical trials on their finished products to be sure they are safe and effective. You will see some links to these studies in our brands section The majority of our result photos on this website are taken from clinical studies – none are altered! You can be confident that our brands work
Real Results
We don't sell 'Dream Creams' We sell Results. Medical grade skincare contains the right formulations to have real impact on your skin and you will over time see the results. The majority of our result photos on this website are taken from clinical studies – now are altered! You can be confident that our brands work.
Passionate People
We have great products but we need passionate people to educate you on how to use them correctly. We carefully choose our clinics based on their passion for skincare, some aesthetic clinics only believe in Surgery or Injectables. Our clinics know that skincare is the final layer of any aesthetic treatment – it's also the 'insurance' to maintain your results from other treatments
Who Are We?
EnVogue Skin is committed to bringing the best, clinically proven, medical aesthetic brands to Australia and New Zealand. Our owner has 15 years' experience working with some of the biggest aesthetic companies in the world and he is continually looking for new products which deliver the best outcomes for you.
We work with talented aesthetic clinics to ensure the outcome for you as a patient is the best it can be – this is our sole focus! Our partner clinics include Dermatologists, Plastic Surgeons, Cosmetic clinics and some exclusive Medi-spa's
Medical aesthetics is an ever-changing business with many new products and technology appearing each year, Envogue Skin is committed to bringing you the best and brightest of these new products.
The Team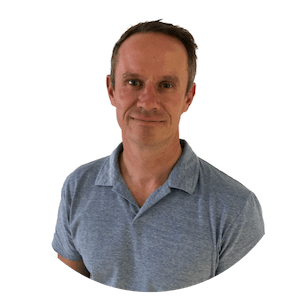 Ian Carroll, Director and Founder
Ian has been working in the amazing world of medical aesthetics in 2005 where he started managing the Australia operation of Q-Med, the manufacturer of Restylane. Since then he has worked in Hong Kong managing the Asia Pacific business for a major aesthetic player before returning to Australia and helping other companies build their aesthetics businesses.
Ian has worked with brands such as Restylane, Obagi, Fraxel, Thermage and CoolSculpting.
After his time with Obagi Medical he realised that with the right ingredients and the right advice you can achieve a great deal with just skincare – this lead him to start EnVogue Skin
Ian now spends his time working with aesthetic clinics around Australia and New Zealand to build their skincare business. He has a major focus on product training and how to combine modalities to ensure the best patient outcome. EnVogue Skin works with some of the most prestigious clinics in ANZ, selling only to those that are truly passionate about great, patient orientated skincare.
Please check back as we grow our EnVogue Skin team during the year.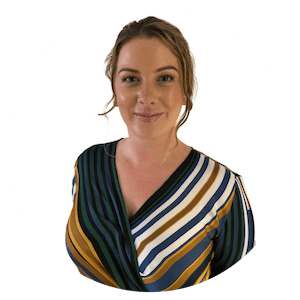 Linzi Patterson – Business Development Manager NSW
WE HAVE EXPANDED…. I'd like to introduce you all to our latest team member Linzi Patterson who will take the role as our Business Development Manager, she has a proven track record, has worked all over Australia and New Zealand as a Practice Development Manager and is well known and respected in the industry.
She is an asset to any business, please reach out to her- for the time being Linzi will be NSW based but will be available via mobile or email (below).
Linzi Patterson