Your Skin Deserves the Best: 7 Vitamin C Serum Benefits You Need to Know
We age. There's no way around it. There is, however, something you can do to turn back the clock for your skin and slow down the aging process.
Many women begin to notice wrinkles and saggy skin in their mid-twenties. But what can you do to prevent and treat signs of aging even if your twenties are behind you?
Try out a vitamin C serum for your face and skin!
Having a routine that uses vitamin C serum benefits your skin, leaving it looking and feeling younger, clearer, and more elastic!
Vitamin C Serum Benefits for Skin
Vitamin C comes in all kinds of serums and moisturisers. Be sure to choose one that is complimentary for your skin type.
We recommend slowly introducing vitamin C to your routine. Start with applying it every other day, and work up to applying it once or twice per day.
Vitamin C can help you do the following:
1. Smooth Fine Lines and Wrinkles
Vitamin C benefits include healthy cell production and regeneration. When your cells have a healthy turnover rate, your skin appears younger and healthier.
2. Fade Dark Spots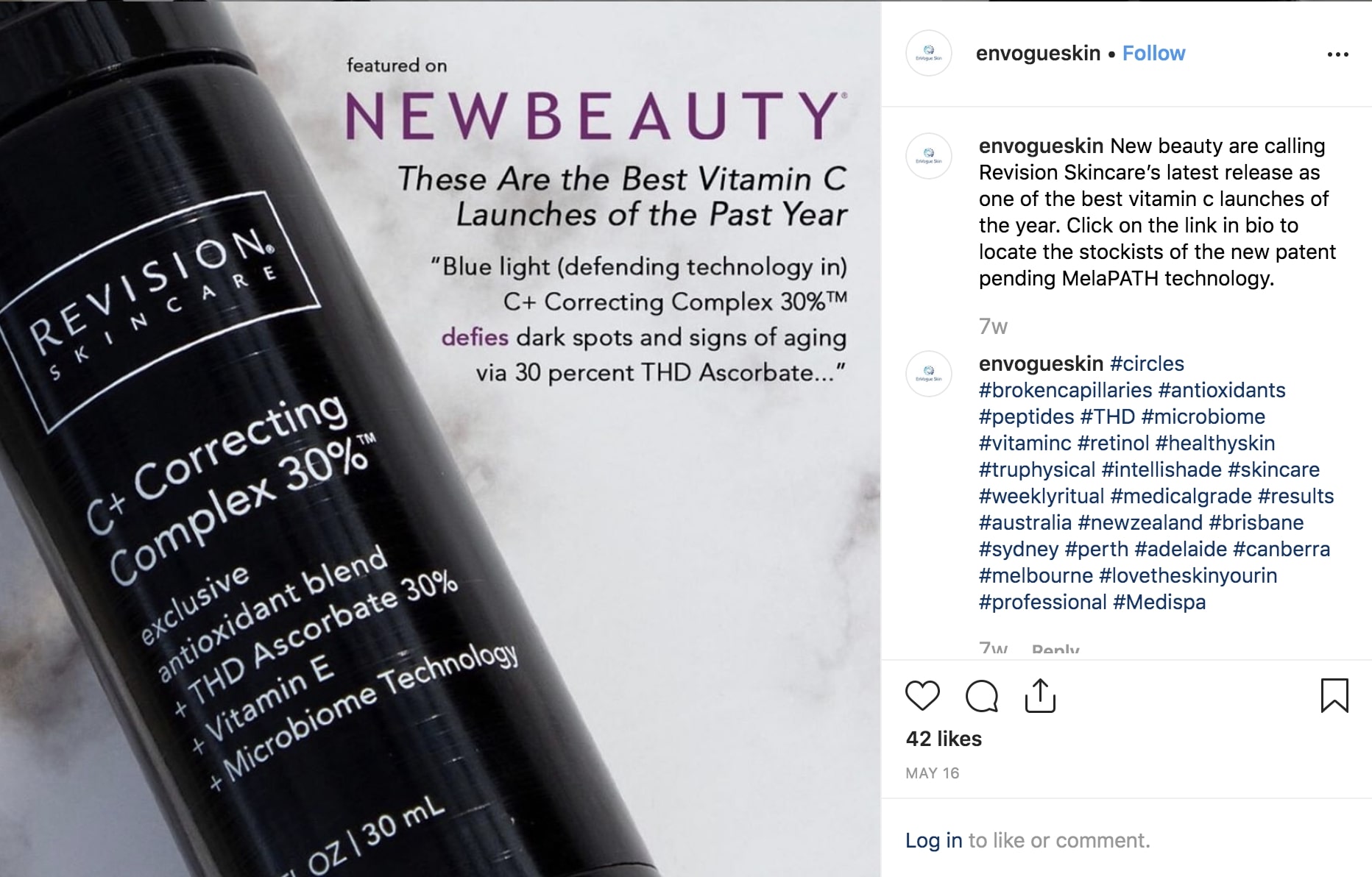 Image: New Beauty 'Best vitamin C launches of the past year'. Source: Instagram
Do you have spots from spending too much time in the sun when you were young?
Because vitamin C serums contain antioxidants, they can help reverse sun damage and lighten dark spots caused by the sun.
Additionally, vitamin C helps lighten hyperpigmentation and brown age spots.
3. Help with Collagen Production
As we age, our skin loses collagen, causing wrinkles and saggy skin. Vitamin C serums can improve your skin's collagen production to plump your skin.
4. Neutralise Free Radicals
Free radicals can take electrons from the atoms in our skin, damaging our DNA and speeding along the aging process. They can also form dark spots and broken blood vessels in our skin.
It sounds scary, but don't worry!
Vitamin C can help protect against free radicals by keeping them from damaging your skin cells.
5. Added Sun Protection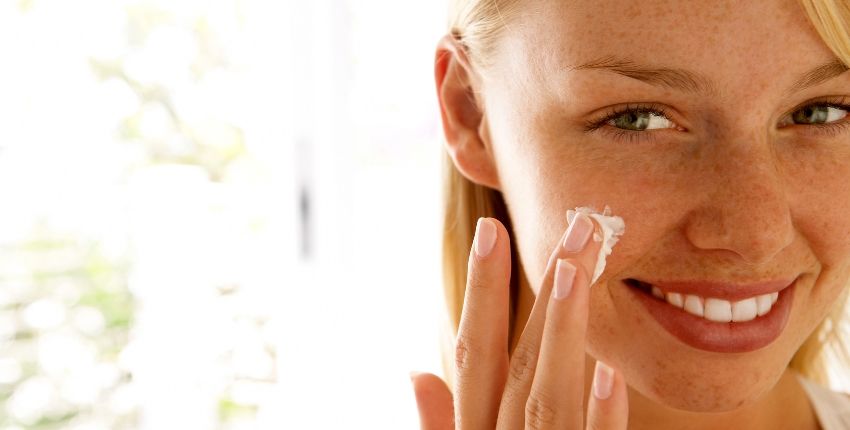 Vitamin C can strengthen a deeper layer of your skin, protecting you from the sun's harmful UV rays. You should continue using sunscreen to protect your outermost layer of skin, but rest assured your skin has extra protection against the sun!
6. Treat Acne
If you're an adult who struggles with acne, vitamin C can act as an anti-inflammatory and promote healing. It can potentially help fade scars, too!
7. Brighten Dark Circles Under Eyes
If getting more sleep doesn't seem to be lightening the dark circles under your eyes, give vitamin C a try! It can lighten and tighten your skin, minimising the dark circles.
Vitamin C is safe enough to apply to the delicate skin around your eyes and can also help smooth out crow's feet!
Now after all of that, do you want to try a vitamin C serum? Have a look at the Revision Skincare Vitamin C Lotion or the Revision Skincare C Plus Correcting Complex.
Display 2 Products per page
---
Using Vitamin C for Skin Improvement
Be sure to apply your serum to freshly cleansed, damp skin. Allow some time for the serum to be absorbed into your skin, then moisturise.
You should begin to reap the vitamin C serum benefits in a few months!
Once you're content with the results on your face, you can begin treating wrinkles on your neck!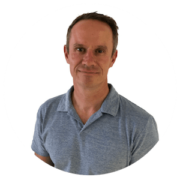 https://www.envogueskin.com.au/wp-content/uploads/2019/07/vitamin-c-serum-benefits.jpeg
577
940
Ian Carroll
https://www.envogueskin.com.au/wp-content/uploads/2019/03/envogue-skincare-logo-black.png
Ian Carroll
2019-07-09 12:16:22
2019-08-24 14:53:13
Vitamin C Serum Benefits