5 Amazing Skincare Benefits of Using Salicylic Acid Products
What is salicylic acid? In your over the counter search for a miracle skincare product, salicylic acid may be just what you're looking for. You might wonder how something that's called an acid can possibly be what you had in mind.
Using salicylic acid products offers a whole host of skincare perks that you are easily going to get behind. Why? Because it offers a gentle approach to healthy skin that is safe and effective. The benefits of salicylic acid are far-reaching so read on to find out everything you need to know.
1. Using Salicylic Acid Products is Good for Exfoliation
One of the top salicylic acid uses is as a skin exfoliant. In other words, a product that helps slough off dead skin cells and other dirt and debris on your face, leaving it clean and fresh. This helps unclog your pores so that your skin is more receptive to the other products you put on it, including acne treatments and hydration products.
Also considered a keratolytic medication, salicylic acid softens and breaks apart the attachments between your outer layers of skin cells, which increases the benefits.
2. Battle Oily Skin with Salicylic Acid
No one wants greasy skin, partly because it doesn't look good and partly because it leads to acne and other skin issues. Among the many salicylic acid facts is that it's a prime choice for treating oily skin.
Salicylic acid works to break up those oily compounds on your skin's surface so they can be washed away when you cleanse your skin. With regular use, salicylic acid skincare products can help reduce the amount of oil on your skin.
3. Brightens Skin and Boosts Its Overall Health
If you're looking for some great salicylic acid facts, you're going to love this one. It helps boost collagen production in your skin, which is important at all ages, not just during the teenage years.
As you get older, your body's natural store and production of collagen decrease so using salicylic acid can help control the appearance of fine lines and wrinkles by filling your reserves. In addition, salicylic acid also brightens your complexion by removing the top layer of skin, revealing the fresh, younger skin beneath.
4. Get Rid of Acne by Using Salicylic Acid
As you've already discovered, salicylic acid helps take care of oily skin and unclogs pores, while also exfoliating. That means you are also getting acne-fighting benefits.
Oily skin and clogged pores are two big contributors to pimples and blackheads so getting those two issues under control with salicylic acid can really help keep your skin free from blemishes.
5. Control Pigmented Skin Too
Hyperpigmentation refers to those areas on your skin that are darker than the surrounding areas. This can be due to a number of reasons but using salicylic acid can help even things out. It works by inhibiting melanin production where it's applied so that your skin tone is the same all over.
The Takeaway
Choose the right salicylic acid products for your skin type and you will have a powerful ally in your fight for a better complexion. Your skin will be brighter, energized, and more youthful.
If you're interested in learning more about skincare read more articles in our blog.
Products with Salicylic Acid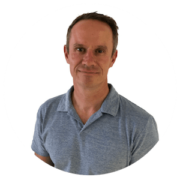 https://www.envogueskin.com.au/wp-content/uploads/2019/08/salicylic-acid-products-min.jpeg
709
2000
Ian Carroll
https://www.envogueskin.com.au/wp-content/uploads/2019/03/envogue-skincare-logo-black.png
Ian Carroll
2019-08-24 14:41:54
2019-08-24 14:53:07
Skincare Benefits of Using Salicylic Acid